Contact Us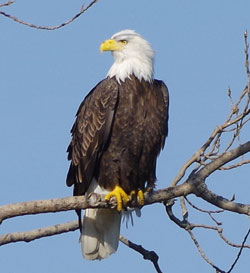 Experience tells us that some of the best ideas have come from you - our users. Tell us what you think about our organization, about our web site, what new features you would like to see, or anything else that comes to mind. All of your comments and suggestions are welcome.
Officers
Board Members
Committee Chairs
~~ Bald Eagle, photo by Jody Millar
The Quad City Audubon Society (QCAS) is dedicated to the enjoyment of birds, a better understanding of the natural world, stewardship of natural areas and habitats, fellowship, improvement of community awareness of environmental issues, and education of youth for the benefit of future generations.